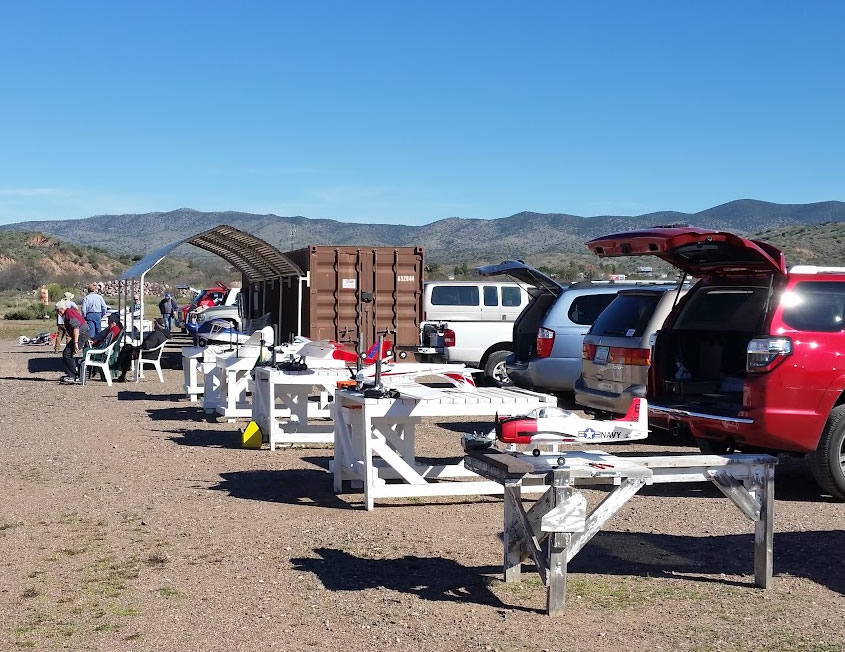 Come Fly with Us!
Welcome to Rim Country Flyers, the premier club for RC airplane and drone enthusiasts in Payson, Arizona! Our club is dedicated to providing a safe and fun environment for members to enjoy their hobby, whether you're a seasoned pilot or just starting out.
Our flying field in Rye, Arizona is a beautiful location for flying RC planes and drones. With ample space and great weather, it's the perfect spot to practice your skills and meet fellow enthusiasts. Our club members are passionate about aviation and are always willing to help new members get started.
At Rim Country Flyers, we value safety above all else. We follow strict guidelines to ensure that our flying field is a safe environment for everyone. We also offer training sessions to help new pilots learn the ropes and improve their skills.
Membership to our club is open to anyone who shares our passion for RC planes and drones. Whether you're an experienced pilot or just starting out, we welcome you to join us and become a part of our community. As a member, you'll have access to our flying field, events, and resources to help you get the most out of your hobby.
Joining Rim Country Flyers is easy. Simply visit our "Join Us" page on this web site.. We look forward to meeting you and welcoming you to our club!
Flying Field Location